This tool helps teachers to keep track of what's going on in the classroom and everyone else can see it too. It additionally tracks students progress, scores and grades so that your class is both efficient and productive.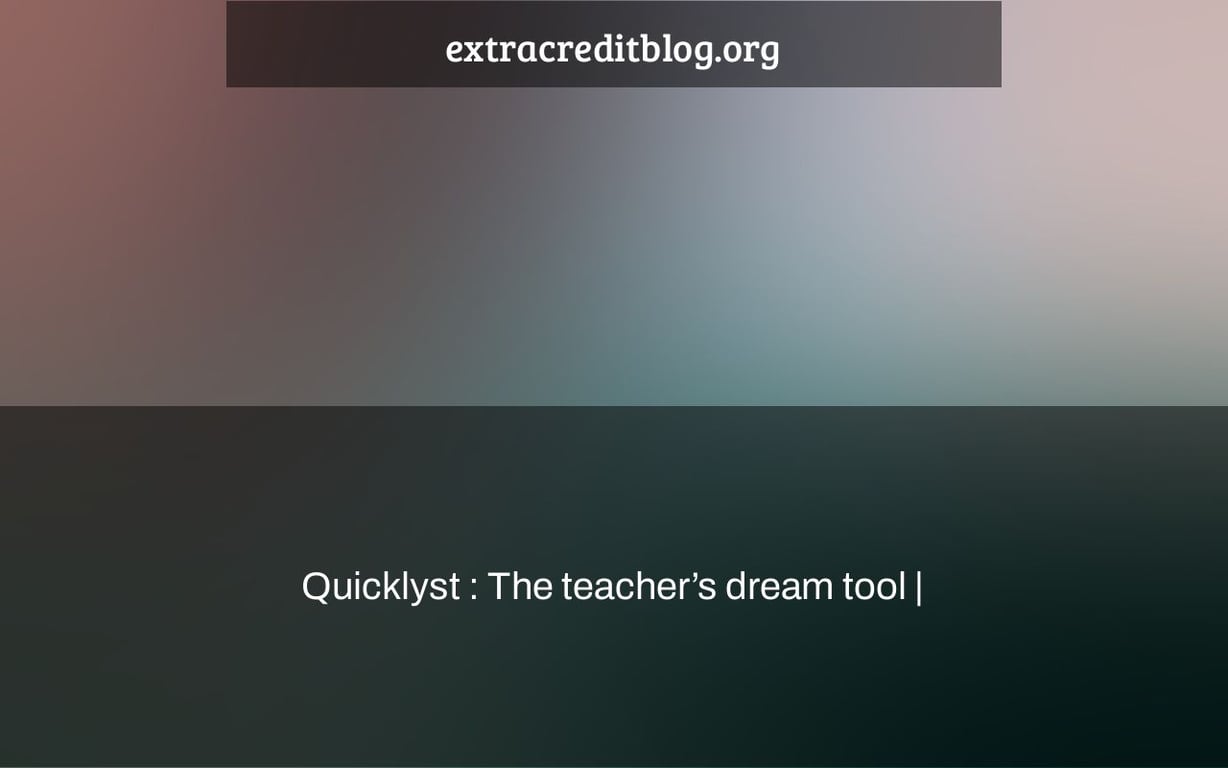 Quicklyst is a fantastic web2.0 application. It's a note-taking app with a text area that looks like an outline. Shantanu designed it to make taking and reviewing notes easier. Quicklyst gives you fast access to a number of well-known online sites, including Wikipedia and the Merriam-Webster Dictionary. It's free and easy to use, and it doesn't need any logins or registrations to get started.
Quicklyst is available for download, printing, and delivery to Kindle devices. You may now create study aids out of your notes or even put them in a study queue. It also enables users to search for particular topics or subjects in their notes. Its sophisticated search feature, which is based on the DuckDuckGo search engine, allows you to enter only a question mark followed by the words you're searching for, and the finest online results will be shown on your notes. To define a term, write a colon followed by the word you wish to define, and Merriam-Webster will automatically create the definition when you press enter.
What is the best way to get started with Quicklyst?
To begin, go to Quicklyst's home page. Remember that you do not need to register to make a note, but you will need a username and password to store your notes, which takes less than a minute. Once you've arrived at the main page, choose the "start now for free" option.
There are two text boxes; click the first one to give your notes a title. Then you start taking notes by clicking on the area underneath the title box. Simply press the "enter" key on your keyboard to add a new line to your notes. Simply use the tab and shift+tab keys to construct an outline, then the up/down arrow keys to move between your various bullet points. You may either save your notes to your study queue or to the rest of your notes after you've finished writing them.
To edit, view, or remove your notes, go to the menu and choose "all notes." A list of your notes will appear; just mouse over one and choose from the icons what you want to do. Read the Quicklyst Guide to learn more about Quicklyst.
Watch This Video-